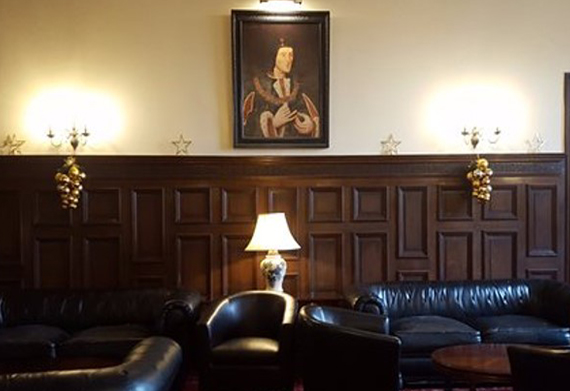 How to decorate leather furniture to look luxury?
28/06/2021 | Leather Mine Co.,Ltd
How to decorate leather furniture to look luxury?
First of all, we must admit that leather goods have been with us for thousands of years,
Since the era when humans started to bring unused animal skins, recycled into apparel and started to make various home decorations.
Such as leather chairs, put leather on the table, fur rugs, etc., which we often see regularly in movies.
At present, leather goods have evolved into a career and still with our current lifestyle.
You will notice that the formal dress for the event or attend an important meeting important people.
We tend to wear leather suits and culottes and leather belts, which is the image of leather work that creates a neat, serious, luxurious image.
This image is what we're talking about when it comes to using leather furniture to decorate your home or even hotel stuff.
For example, Sofa in the living room, sofa in the lobby area. If you use a wicker chair with the theme of the hotel where the floor might be wood or marble, that will instantly drop the look (it isn't wrong).
But if you try to switch to a leather sofa in the same tone as the floor, it will make the image that the onlookers will be wowed.
Immediately pay attention to the selection of furniture in your home.
There are also other advantages to leather furniture.
Such as ease of care. Of course, if you use upholstered furniture, what will give you a headache is dust or dust mites that tend to settle on the fabric. In addition to causing skin irritation, it also affects long-term health.
But if it's leather furniture, wiping it down is as simple as wiping it down with a damp cloth and perhaps applying a special cream to the leather to keep the quality of its color.
In addition, leather furniture itself has a very long service life. It can be said that you can use it across different models for genuine leather furniture.
Contact us
Tel : +662-432-4888 / Email : sales@leathermine.com