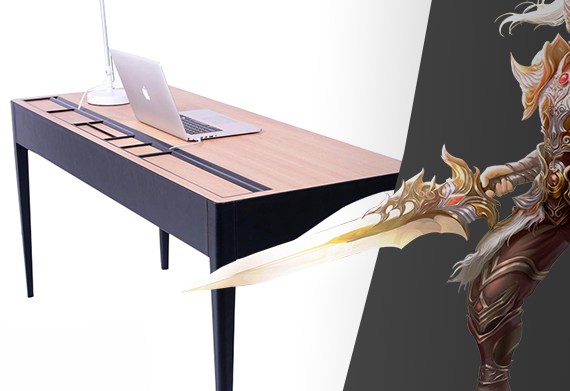 How working table is powerful with your work ?
14/06/2021 | Leather Mine Co.,Ltd
How working table is powerful with your work ?
If said, the sword is the life of a swordsman. The workbench itself is a key weapon for success at work too.
Why?
Can you imagine a desk with almost no space for proper work? Besides making you uncomfortable, it also makes you more stressed at work. Organizing it makes it look cleaner, and that's the right thing to do.
But in the actual work, besides the documents, there are snacks and coffee that you need to bring as an accessory in your work. Therefore, you should choose a desk to suit your work.
If you work in graphics.
You should choose a table that has a good standard height such as 75 centimeters or can be adjusted down 2-3 centimeters to accommodate your arm position, which should have space too.
It's functional as sometimes you have to use either a sample or a template paper in your work.
If you work with programmer.
Surely, your table will be filled with food.
Therefore, in addition to a standard desk, you should also choose a table where the top of the table is open without holes. So, food particles can't get into the nooks and crannies, and instead use a table top made of leather or some other material that is waterproof to a certain degree. Wood alternatively, you can choose a table that can place your mug at all.
How about this information ?
You know this and try to choose a desk that is suitable for your work. Or try our premium leather-covered desk. Or even follow your design with us. Leather Mine is a furniture manufacturing company. Upholstered in leather furniture of all kinds. We produce a lot of furniture such as leather chairs, leather sofas / fabrics, leather upholstered tables, marble tables, jewelry cabinets, Iceland cabinets, home decorations. Everything is directly produced from the factory.
Contact Us
tel : +662-432-4888
email : sales@leathermine.com